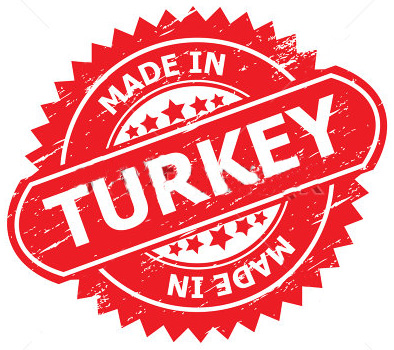 Bacchus-marsh travertine pool pavers, pool coping tiles
Welcome to https://travertine.melbourne, a one-stop-destination for all your natural stone requirements. We specialize in floor tiles, wall tiles, pool coping tiles, pool pavers and wall cladding.
Whether you are looking for travertine tile sets, French pattern travertine tile options and you live in Bacchus-marsh, Travertine.Melbourne has a variety of products to offer. If you are constructing a travertine patio, outdoor patio, pool deck or looking for options for pool coping, you have come to the right place.
So you've decided to redesign your outdoor pool or are simply building a brand new one. Now it's time to get down to the knitty gritty, the great contender of your outdoor space: the pavers. Travertine.Melbourne has a wide variety of outdoor stones to choose from, from Marble and Travertine to Porcelain, all tested to withstand even the roughest outdoor conditions. When you're looking to update things, considers looking into several different options to get the task done with ease. But don't overthink! Our experts are here to help you. Our natural stone specialists, available 24×7, help you find the perfect stone from exclusive collections for a signature statement.
First and foremost, you will want to look into travertine tile as a major component that you add to your pool areas. This stone is something that goes back to the Roman era. For those that aren't aware of this option, it's in the same branch as limestone and comes in a variety of different sizes and tones. It is a popular choice amongst contractors because of the versatility that it poses. Make sure that you look for different components and choose one that will fit your existing deck and patio areas.
Mined from our own quarry in Izmir, Turkey, travertine is much-loved for its warmth and texture. Popular, in rustic and traditional decors, travertine is classic and timeless. Known for being cool to the touch, even in summer heat, your kids and pets can walk on travertine without having to worry about it getting hot under the sun. Travertine gives the look of coziness to your space, with soft edges, subtle veining, and natural variation that gives natural stone its beauty! But don't let that fool you! Having direct access to the quarry, we only offer first quality material, meaning it's more dense that standard commercial travertine so you don't have to worry about it being exposed to heavy rain or snow. The following products are suitable for pool coping. You can also check more options here: https://travertine-tiles-pavers.com.au/products/.
1. IVORY TRAVERTINE DROP FACE POOL COPING: IVORY TRAVERTINE DROP FACE POOL COPING TILES AND STEP TREADS TUMBLED AND UNFILLED WITH A NON SLIP BRUSHED SURFACE. AVAILABLE IN MATCHING POOL PAVERS
2. ANTIQUE TRAVERTINE BULLNOSE POOL COPING TILE: ANTIQUE TRAVERTINE BULLNOSE POOL COPING TILES AND STEP TREADS TUMBLED AND UNFILLED WITH A NON SLIP BRUSHED SURFACE. AVAILABLE IN MATCHING POOL PAVERS
3. CLASSIC TRAVERTINE DROP FACE POOL COPING: CLASSIC TRAVERTINE DROP FACE POOL COPING TILES AND STEP TREADS TUMBLED AND UNFILLED WITH A NON SLIP BRUSHED SURFACE. AVAILABLE IN MATCHING POOL PAVERS
4. CLASSIC TRAVERTINE BULLNOSE POOL COPING: CLASSIC TRAVERTINE BULLNOSE POOL COPING TILES AND STEP TREADS TUMBLED AND UNFILLED WITH A NON SLIP BRUSHED SURFACE. AVAILABLE IN MATCHING POOL PAVERS
ASK US A QUESTION ABOUT OUR TRAVERTINE PAVERS RANGE
IMAGES OF COMPLETED INSTALLATIONS OF TRAVERTINE PAVERS